Detail
ES-TRIN, Articles 3.01, 3.02, 6.01, 7.12, 8.01, 10.01, 13.05, 14.12, 28.02, 28.04, 30.01 - Clarification of articles relating to constructive provisions
Question:

Following a proposal of the recognised classification societies, the Working group CESNI/PT has examined all the paragraphs of ES-TRIN relating to the constructive provisions that make direct or indirect reference to the rules of the recognised classification societies or which may generate need for technical requirements or standards. Which solutions are accepted to ensure compliance with these provisions of ES-TRIN?

Answer:

The table sheet below provides one of the accepted solutions to ensure compliance with ES-TRIN.

Remark: Shipowners can always seek the opinion of the inspection bodies on the way to apply ES-TRIN.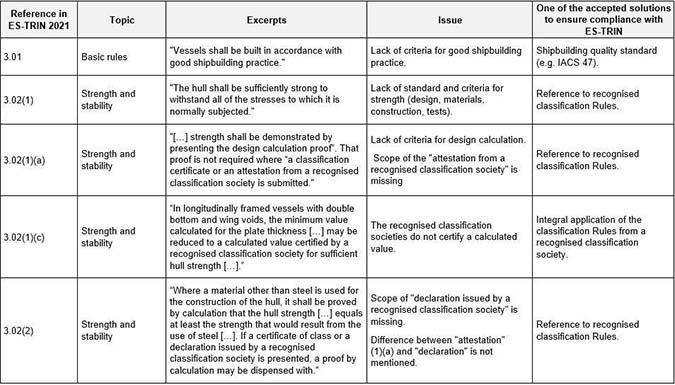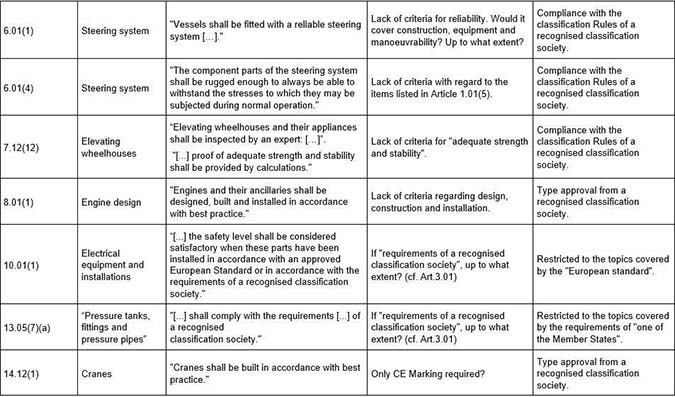 CESNI/PT (21) 48 rev. 2

CESNI working group technical requirements CESNI/PT, classification societies, classification rules